Contactpersoon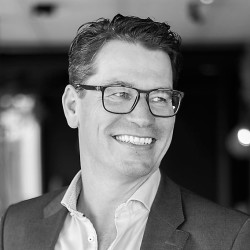 Geert Dupree
---
Real estate agent
+31 6 51 09 38 27
reeuwijk@dupree.nl
Description
The freedom of living in a lakefront home yet close-by all amenities. This home offers the best of both. The lot will be sold including a (re)construction plan with a permit to building and even a landscaping design.

Luxury boathouse

The luxury boathouse ensures that your boat will always be safe and covered - ready to take out for a spin on the lake. Ravensberg has a natural lake status. Countless islands harbour numerous species of birds, even the rare egret is spotted here regularly. From the front, the property offers a view of 's Gravenbroekse Plas lake, popular for watersports activities.

An amazing 900 cbm

Merging two homes creates a unique opportunity to develop a house on 's Gravenbroekseweg that will span an amazing 900 cbm with a UFA of 317 Sam. The foundation and shell of the existing property will be re-used. It will serve as the basis for the construction of a new, contemporary villa with all modern luxury and comfort. The property will furthermore meet strict requirements in terms of energy efficiency.,


The ground-floor level: a complete home in its own right
The ground floor (UFA 230 sqm) is exceptionally spacious. Comprised not only of an expansive living space with an open-plan kitchen. It also includes a bedroom with a luxury bathroom and walk-in closet, opening directly to the garden and the waterfront terrace. At the front is an office space, and the large storage area opens directly to the boathouse.


Three guest suites on the first floor

The first floor (UFA 87 sqm )accommodates no less than three fully-equipped guest suites. Two include French Doors to a small balcony with a view of the lake. All three guest suites include luxury connecting bathrooms. The guest suites offer stunning view of the lake both at the front and the rear.


Construction company Van Zoest, with extensive experience in and outstanding references for the construction of luxury detached villas in the Reeuwijk area, has already drafted an budget for this plan.
- Purchase price existing property: € 1,250,000 (closing costs payable by buyer)
- Budget/ contract sum: € 550,000 incl. VAT.


Purchasing your own home? Bring your NVM purchase realtor!